root to tip:
pure hemp
extract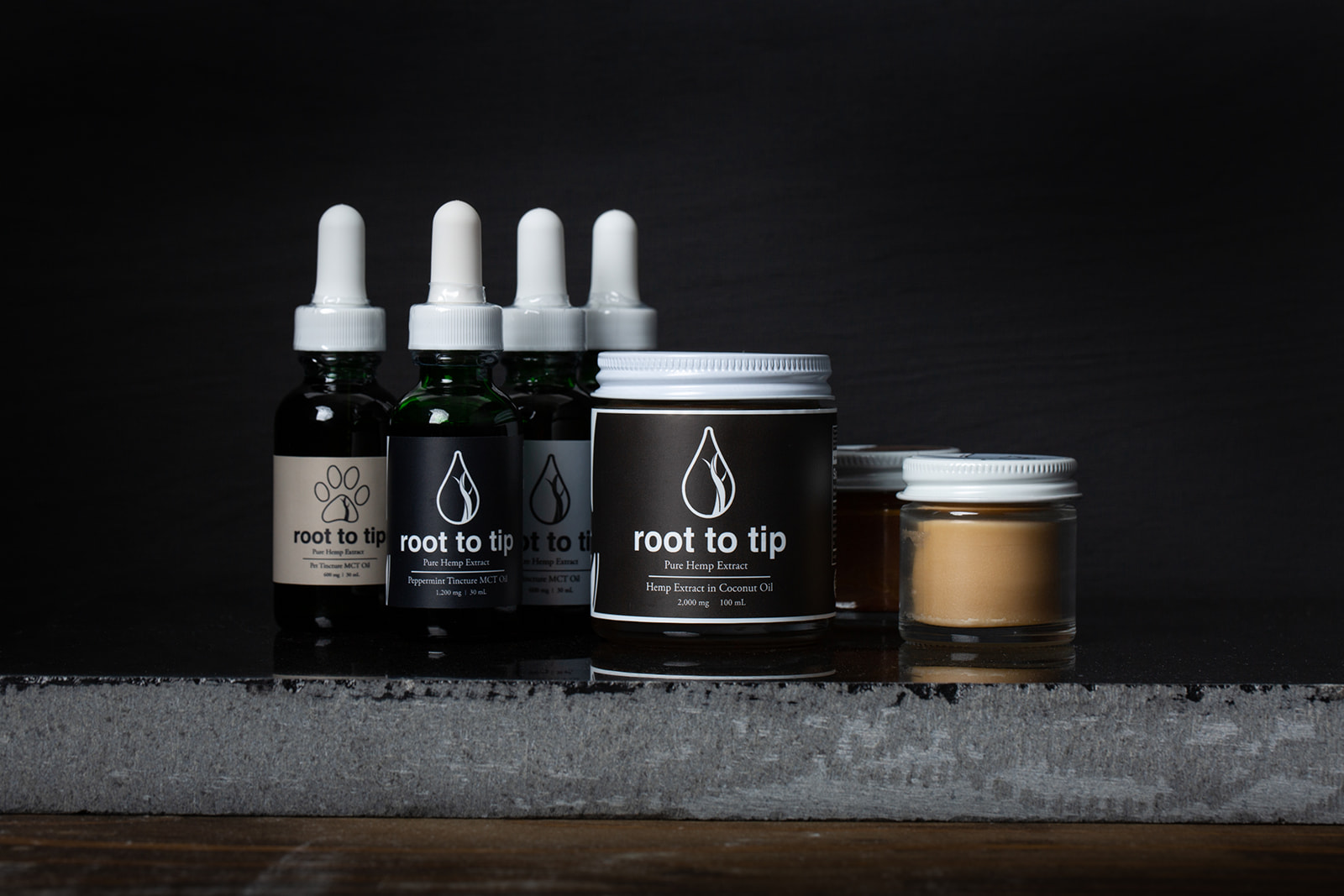 Root to Tip believes in the benefits of hemp and are dedicated to sharing our knowledge and products with everyone. Our products are made with sourced organic hemp and uses no chemicals or extreme heat in the extraction process. We use a trademarked natural extraction method that uses only heated air. This ensures that you are receiving the cleanest and most cannabinoid rich product. Hemp grown in the Colorado sunshine and made with love.
The benefits of our products are endless and can help with numerous symptoms including (but not limited to): pain relief, anxiety, depression, chronic headaches or migraines, muscle pain, etc. Root to Tip products have even helped with debilitating disabilities with great success including: arthritis, seizures, chronic pain and more.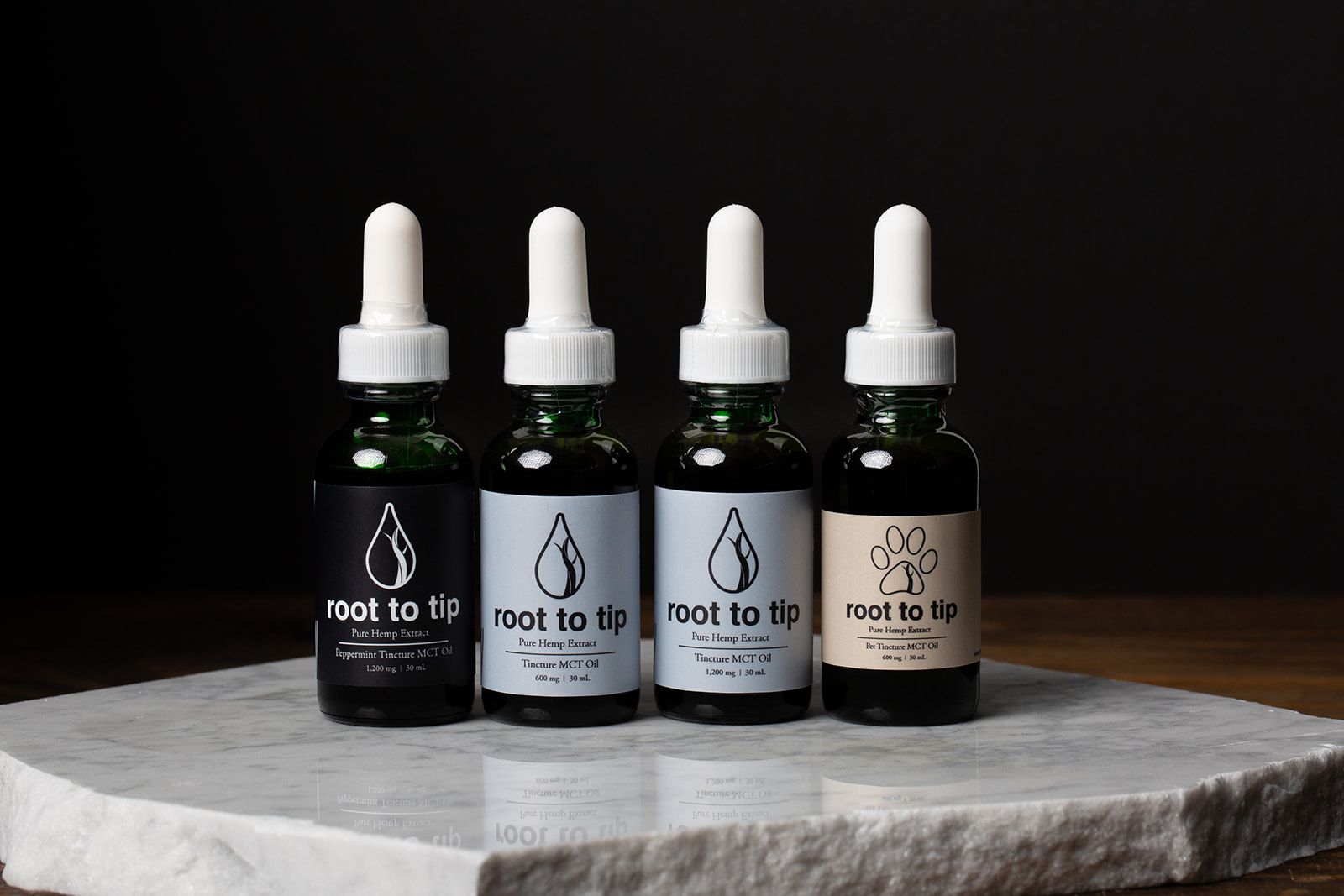 Our tincture products are pressed in organic MCT oil and come in two different strengths and two different blends for humans and pets - 600 mg and 1,200 mg. These products stay liquid always and come with a measured dropper. The 600 mg is great for small doses to treat anxiety or just a healthy maintenance dose. The 1,200 mg tincture will be a higher strength and will also treat anxiety and a countless amount of other health problems.
Our salves have 300 mg of hemp extract made with essential oils and beeswax. The exciting salves we carry provide an enjoyable experience when applying to the skin. Peppermint is invigorating and an anti-inflammatory, this salves has a nice warming effect. Cayenne is used for detox and pain relief, perfect for sore muscles.
The lavender and calendula salve not only has a pleasing aroma, it has a wonderful cooling effect. Perfect for burns, bug bites and cuts. Enjoy the benefits of our salves knowing that you are getting the highest quality product at affordable prices.
from peppermint
to cayenne
Our new website photos were provided by the very talented John Robson. We were overjoyed to work with him and this site wouldn't have been possible without his incredible eye and attention to detail.
John's photographic eye is accompanied by a 20-year professional career in graphic design.
As a photographer, he has closely worked with Juli y Juan's Kitchen, Mountainside Events and Arcadian Pictures. His photographs have shown in gallery's and have appeared in FOCO Style Magazine, Scene Magazine, Fort Collins Lifestyle Magazine, Retrospectiv, Salt Magazine, and Ride Magazine.